It's difficult to plan a meal for lunch. You can grab lunch from the nearest fast food joint by going for their ketogenic options. But you won't get the required nutrients from those. So here are some homemade delicious easy to make keto lunch recipes. The pep time for these recipes is considerably less and you can have a nutritious, healthy keto meal.
15) Bacon Roasted Cauliflower Recipe with Blue Cheese Dip
Cauliflower is low in carbs and is the perfect keto meal. But simply eating cauliflower can be boring. So here is the recipe of keto roasted bacon cauliflower which is amazing when eaten with blue cheese dip.
Check out the recipe here.
14) Easy 30-Minute Keto Chili Recipe with No Beans
Beans are not low carb and can't be used for keto diet, same way chili is also not considered for keto but chili is something that is preferred by many. So, here is the recipe of keto chili recipe without beans. You can make double portion of this and have it both for lunch and dinner.
Check out the recipe here.
13) Stuffed Avocado Chicken Salad Recipe (Keto)
Bored of eating leafy green salad for lunch. Try this. Salad is the the staple for lunch. But eating the same chicken and bacon salad over time can boring. So this is the nice twist of your favourite chicken salad with the required healthy fat from avocado.
Check out the recipe here.
12) Easy Low-Carb Keto Mexican Soup Recipe
Many people don't prefer to take soups for lunch. But this is one of the easiest soup to pack and take it to work. Insulated soup container of good quality will keep the soup form for a long time.
Check out the recipe here.

11) Vegan Keto Green Smoothie Recipe
Smoothie can be perfect as meal replacement. This smoothie can be perfect for you lunch and will totally satisfy you. It is great to supplement your needs as it is nutritious, fulfilling and satisfying.
Check out the recipe here.
10) Big Mac Salad
Missing your cheeseburger? With this recipe you'll get all your favourite flavours of a cheeseburger but in a healthy, low carb version. Jut put all the ingredients in the container and when you are ready to eat add in then sauce.
Check out the recipe here.
9) Chicken Meal Prep
We all love pizzas. Chicken pizza is amazing. Here, is the keto pizza chicken meal with all the favourite flavours but is healthy, nutritious and low in carb. It's perfect foe weekend family dinners or lunch.
Check out the recipe here.
8) Low Carb Chicken Fajitas
Fajitas is perfect for lunch as it is low carb, can be stored in the freezer and is low carb. To whip up fajitas you could also use frozen mix of bell pepper and pre-cooked chicken.
Check out the recipe here.

7) Low Carb / Paleo Korean Beef Bowls
Healthy versions of your favourite dish is must as store bought dishes have some many ingredients which are not healthy. This keto Korean beef bowl is full of perfect flavours and won't let you miss the sugary taste of the sweet sauce.
Check out the recipe here.
6) Zucchini Noodles Meal Prep
Shrimp and noodles is the best combination. The best is the prep is just 15 minutes and is perfect for your busy mornings or lazy weekends meal. If you want it to be keto friendly just replace sweet with stevia and heat with sriracha.
Check out the recipe here.
5) Taco Salad with Ground Beef
Salads are versatile and you can change it according to your preference. This salad has cheddar cheese, lettuce and beef. This taco salad has a little amount of meat is easy to make and pack for work lunch.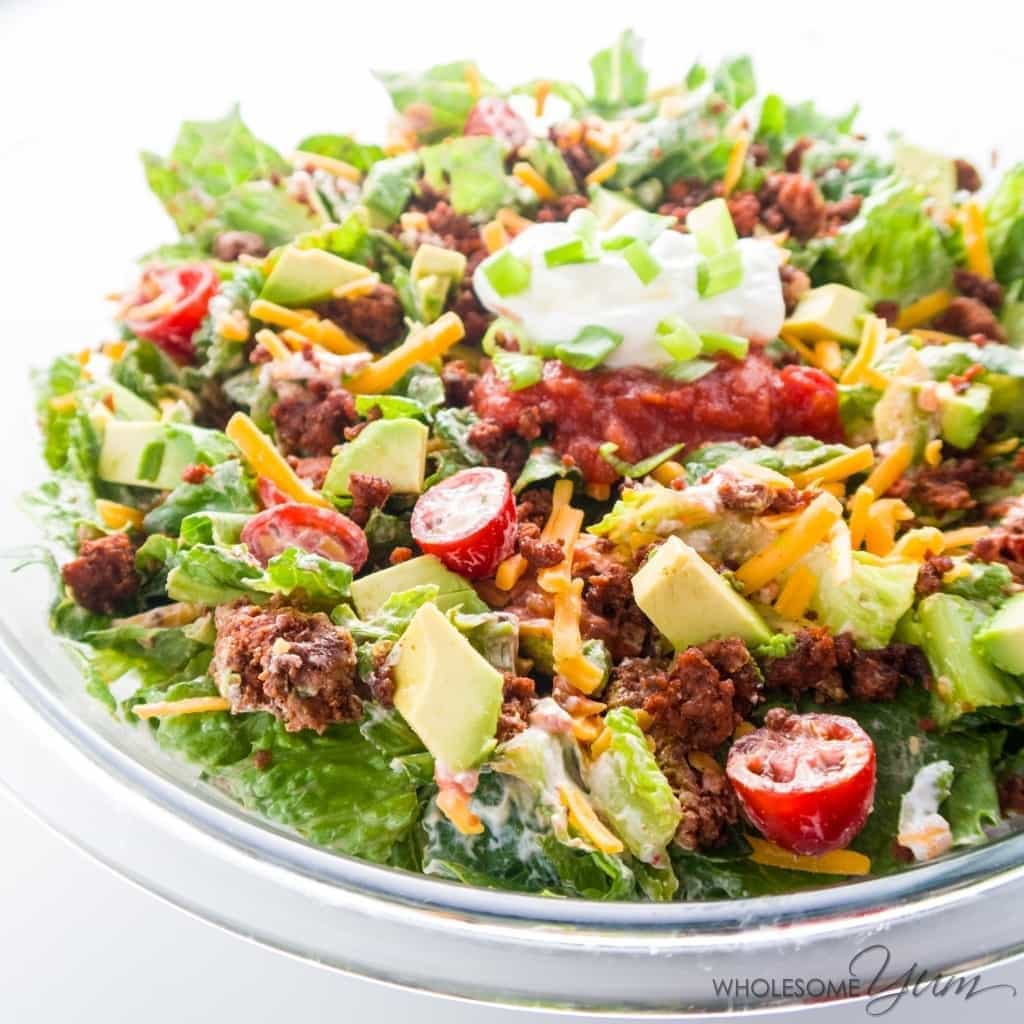 Check out the recipe here.

4) Deli Snack Box
If you have absolutely no time to prepare for lunch this snack box is for you. Get smoked meats of your choice and simply cut them. You can mix it up with your favourite cheese and keto veggies. You can top it with pickles and cherry tomatoes for extra flavour.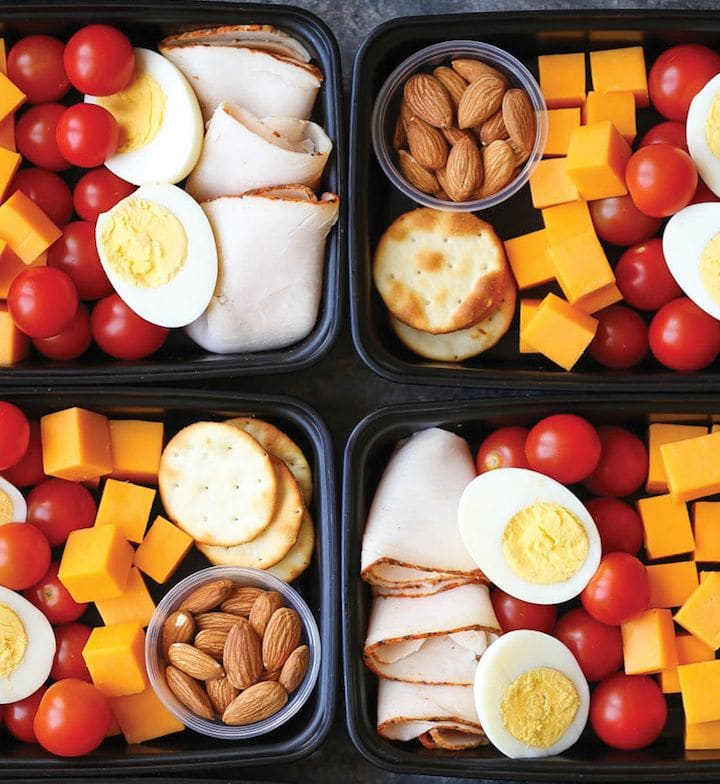 Check out the recipe here.
3) Cauliflower Fried Rice
Cauliflower is best for keto. If fancy such easy meals and prefer to meal prep, then try this out. You could meal prep this for one week in just an hour or so.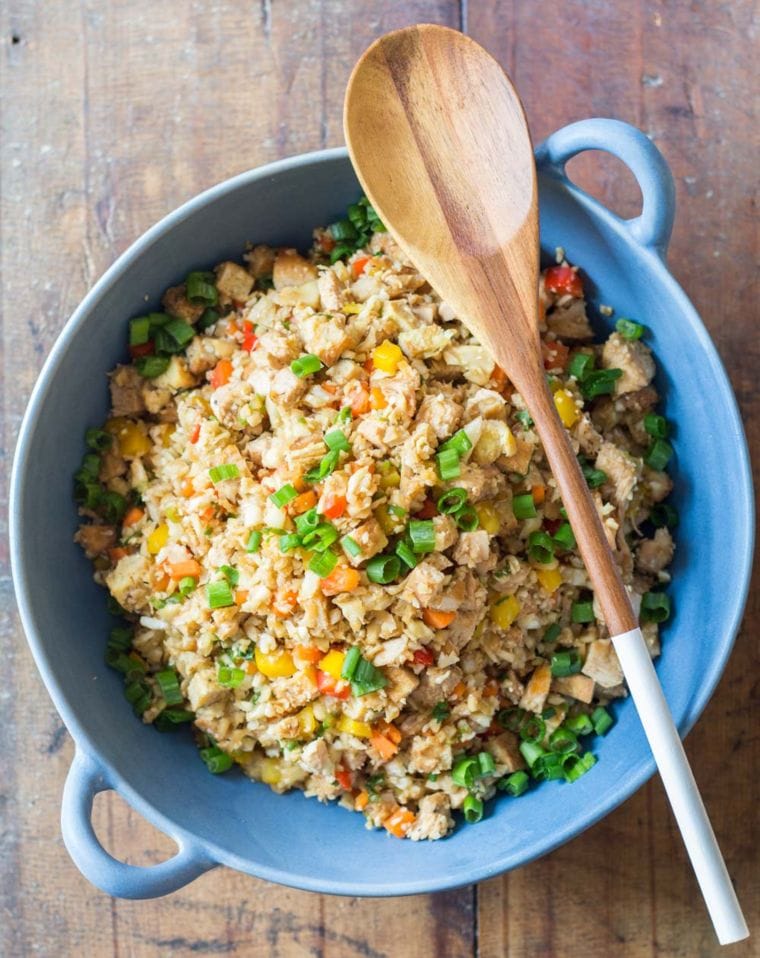 Check out the recipe here.
2) Vegetarian Lettuce Wraps
This tastes as good as they look. If you prefer to have lots of greens then this is for you. This is good for digestion and even for your bloating.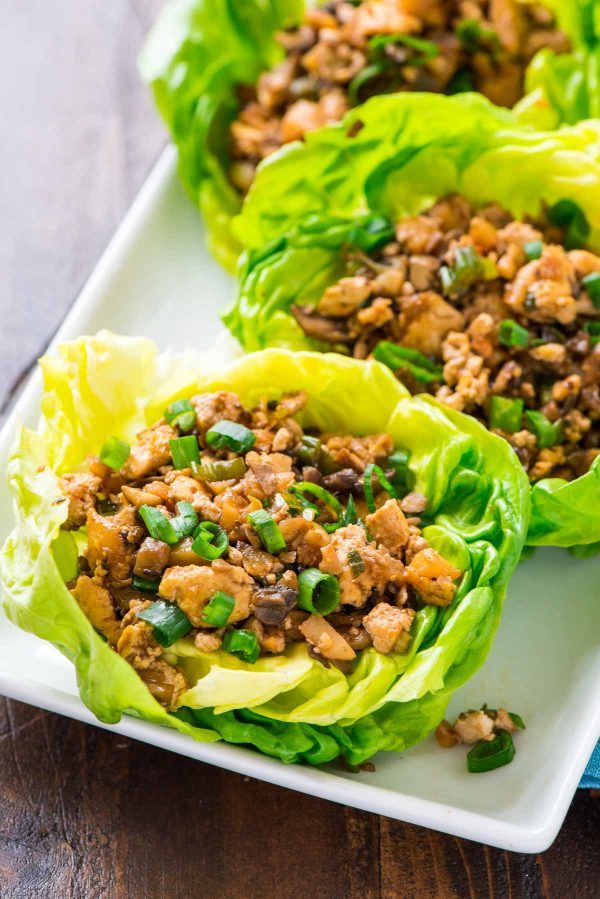 Check out the recipe here.
1) Pork Egg Roll
A simple easy dish which can be made in just 30 minutes. Tt can be meal prepped foe a week. It has all the flavours and is just delicious. This a must try, it is healthy, easy and a quick recipe.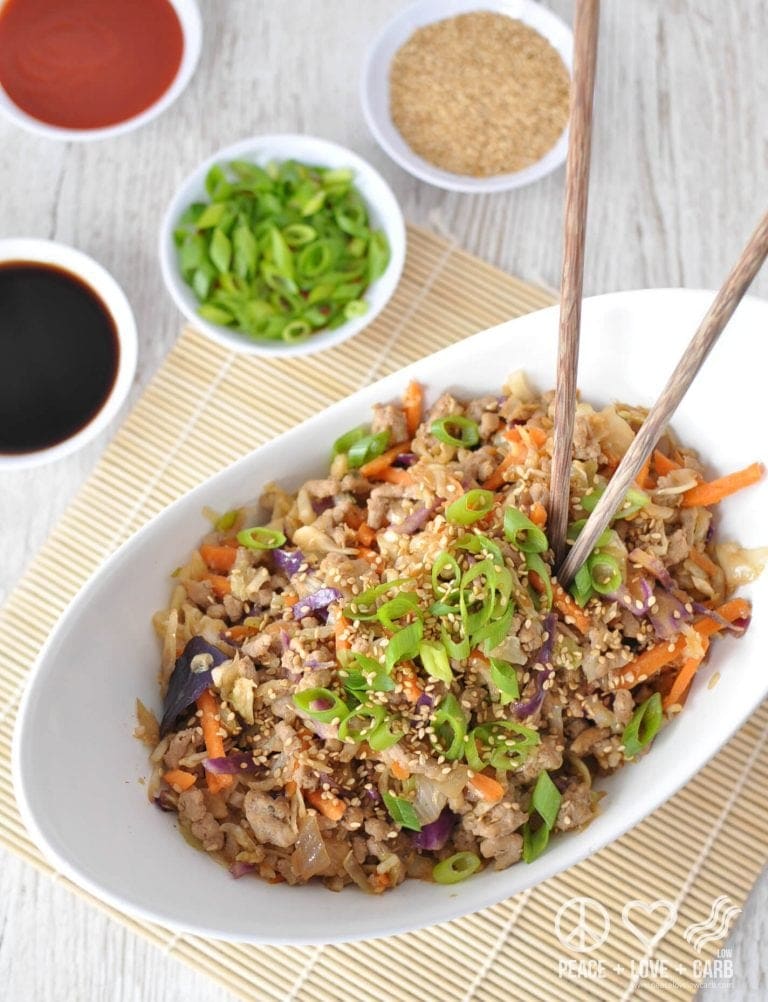 Check out the recipe here.