We all love cakes be it for any occasion weddings, birthdays, graduation parties and what not. But the most common downside of consuming cake is is that it is filled lots of sugar and other artificial ingredients which may spike your blood sugar level and may also be the reason of many other health problems. So when planning to loose weight we usually cut on these things. But even when on Keto diet you surely now can enjoy this delight by checking and trying these amazing and healthy, less carb cake recipes.
12) Keto Chocolate Cake
This is everything you want in the cake, the soft spongy texture, yummy to eat and the satisfaction of eating a yummy delicious yet low carb healthy cake. This is easy to make and only requires 7 ingredients.
Check out the recipe here.
11) Keto Vanilla Birthday Cake
This keto cake is just perfect for any occasion birthdays, anniversaries. You won't be missing out on anything with this simple 6- ingredient yummy cake. So, dive into it without any guilt.
Check out the recipe here.

10) Keto Chocolate Mug Cake
Mug cakes just can't be resisted. These are easy to make with just 6 ingredients and can come out in just few seconds. It is great for one person treat. The texture is soft, spongy and is delicious.
Check out the recipe here.
9) Low Carb Carrot Cake
Carrots are usually high in carbs but you can squeeze a little for this recipe, to keep it low carb and keto friendly. Carrot cake is delicious. T ass extra flavour and taste it uses pecans which makes its all the more delicious. A serving of this cake only contains 5.5g net carbs. So don't worry it won't throw you off ketosis.
Check out the recipe here.
8) Low Carb Caramel Cake
This will keep you coming back to this always. It has a soft and delight feature of almond flour with a caramel glaze and a little bit of coconut flour.
Check out the recipe here.

7) Keto Chocolate Mousse Cake
One bite of this awesome cake and you'll be hooked. You don't necessarily need to be a keto dieter for this. A layer of chocolate cake and custard mousse and topped with keto vanilla whipped cream.
Check out the recipe here.
6) Keto Pumpkin Bread
This amazing keto, gluten free, low carb bread made of almond flour and coconut flour is delicious, moist pumpkin keto bread is full of pumpkin flavour.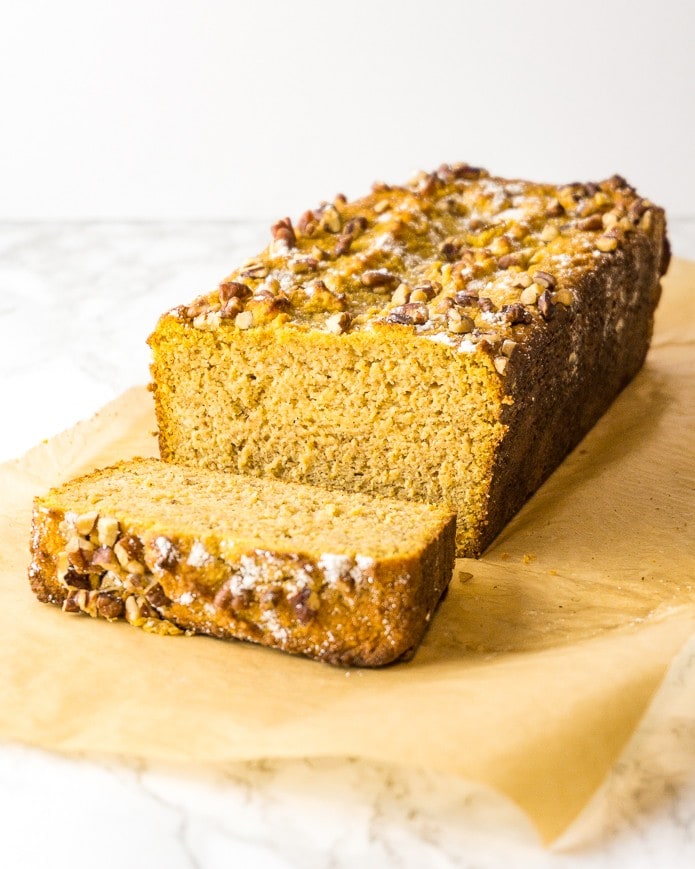 Check out the recipe here.
5) Keto Pumpkin Snickerdoodle Cookies
Love the flavours of snickerdoodle and falls? This recipe is just for you. It has all you want soft and little chewy in your snickerdoodle but with the flavour of pumpkin.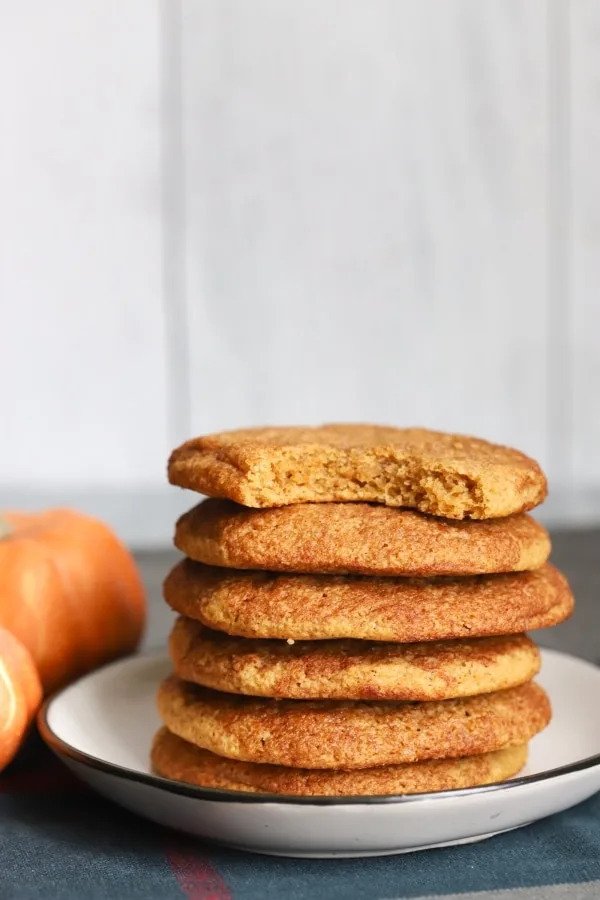 Check out the recipe here.
4) Keto Pumpkin Pancakes
Pancakes are one of the best breakfast. These pancakes are made with cinnamon, almond milk, coconut flour, pumpkin and are low carb, keto and paleo friendly.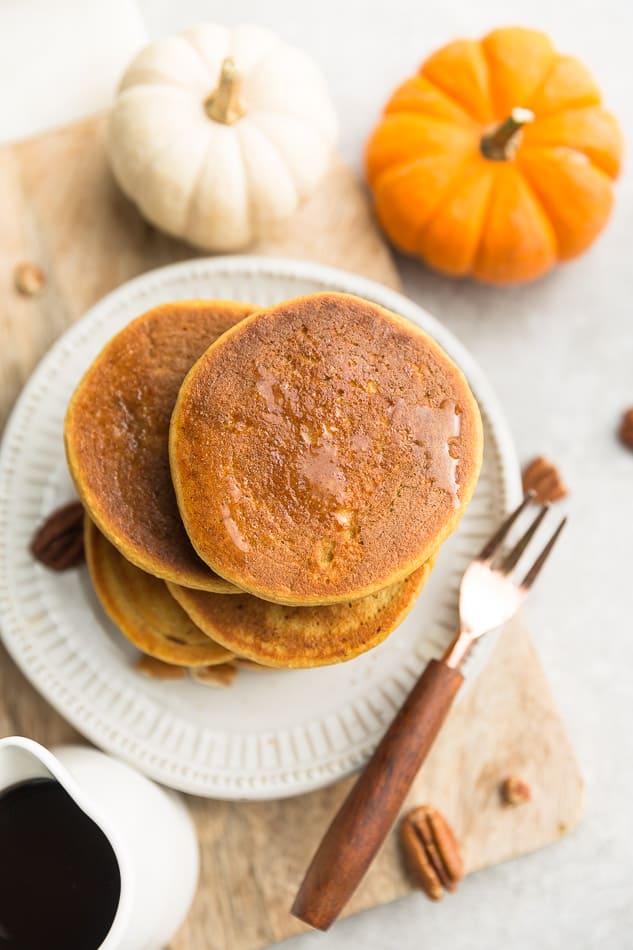 Check out the recipe here.

3) Keto Pumpkin Cheesecake Bars
This bar has the flavour of both pumpkin pie and cheesecake, so you get both in just a single bite. It has a almond flour crust, with a cheesecake layer in the middle and pumpkin layer on the top.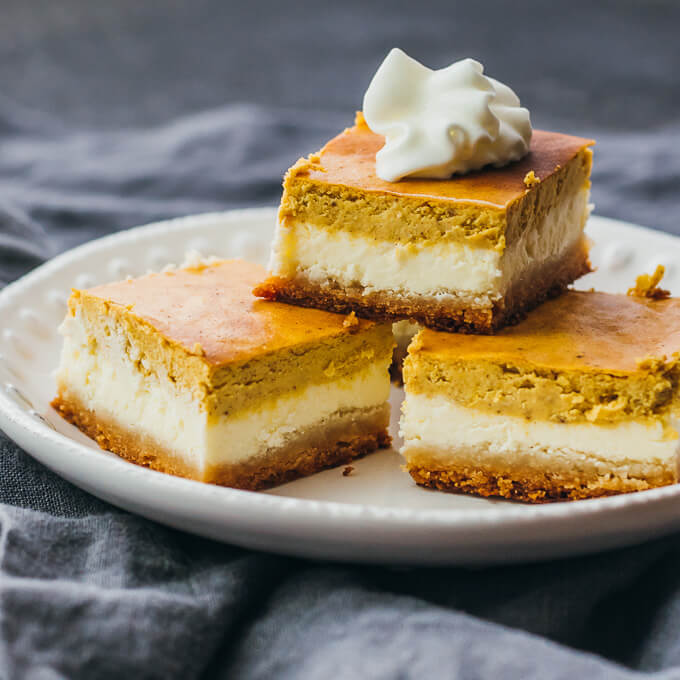 Check out the recipe here.
2) Keto Pumpkin Cream Cheese Muffins
Want to celebrate fall with a pumpkin dish. Try out this Keto Pumpkin Cream Cheese Muffins. These super moist muffins swirled with cheese cream.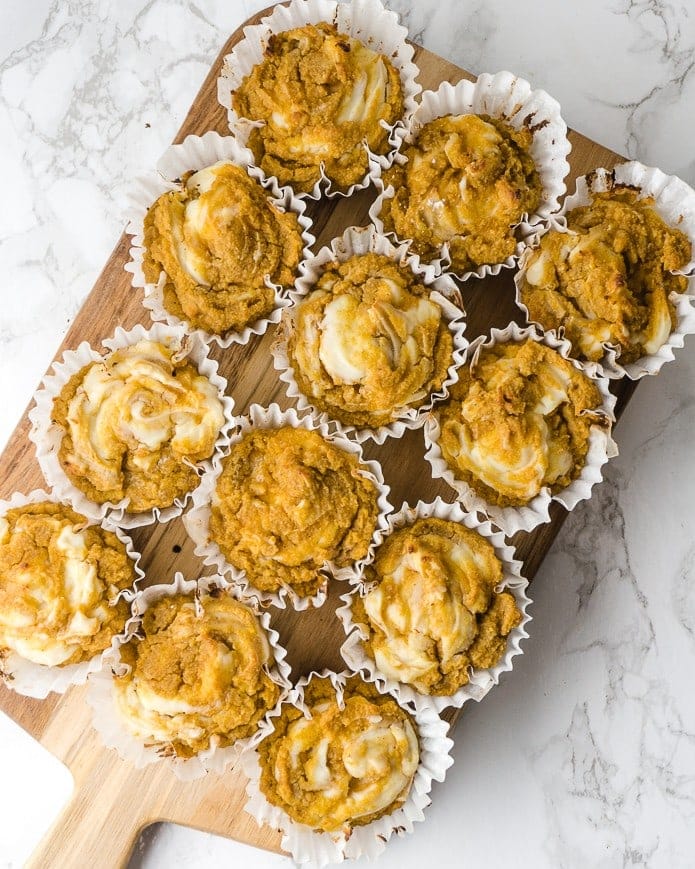 Check out the recipe here.
1) Keto Pumpkin Bread Whoopie Pies
Keto Pumpkin Bread Whoopie Pies are perfect for thanksgiving dinner. These pies are low carb, grain , gluten free and keto friendly. It has a layer of pumpkin bread stuffed with sweet cheese cream frosting inside.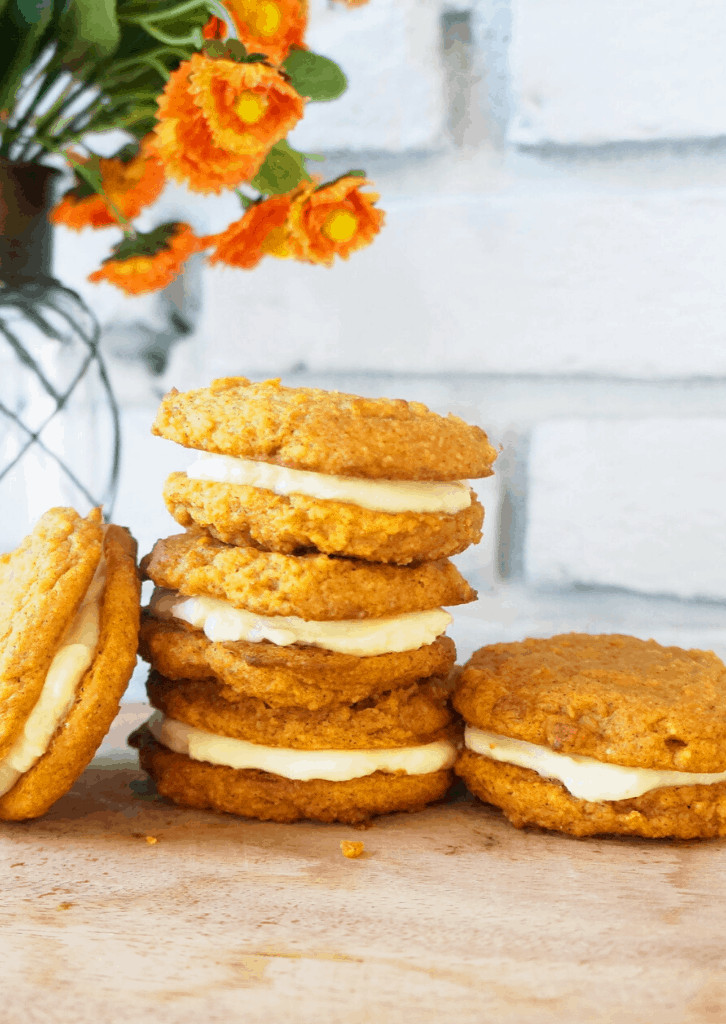 Check out the recipe here.