Desserts are weakness. Planning to go on a diet, have to cut back on all the cakes, ice-creams and what not. But not now, here some vegan, diet free dessert recipes to satisfy all your sweet cravings. These dessert recipes are incredibly tasty and won't let you fell that you are on a diet and that they are vegan, dairy free. These low carb vegan desserts are healthier and surely are going to be your favourite dessert options. So try these ot and indulge then guilt free.
12) Basic Vegan Chocolate Cake
This has absolutely no milk, curd or any other dairy. Add in some peanut butter to make it super moist. It is a healthy vegan cake with no refined sugar of all purpose flour. You can use any plant based milk for this cake.
Check out the recipe here.
11) Aquafaba Chocolate Mousse
A vegan, gluten free cake. A must try recipe. This is simple made with only 3 simple not fancy ingredients. If you are a chocolate lover this vegan chocolate mousse is for you.
Check out the recipe here.
10) Vegan Coffee Toffee Bars
These are basically coffee toffee cookies but in the form of bars. It is loaded chocolate chips to satisfy your sweet tooth and almonds to make it little crunchy and of course the subtle yet delicious flavour of coffee.
Check out the recipe here.
9) Vegan Donuts with Chocolate Glaze and Hazelnuts
Oil free, baked and fluffy chocolate gaze and hazelnuts vegan donuts are absolute decadence. Try it when you have guests the next time, everyone is going to love it. The one ingredient of this super fluffy vegan donuts is kidney beans. Shocking yes but beans give the perfect texture to these donuts.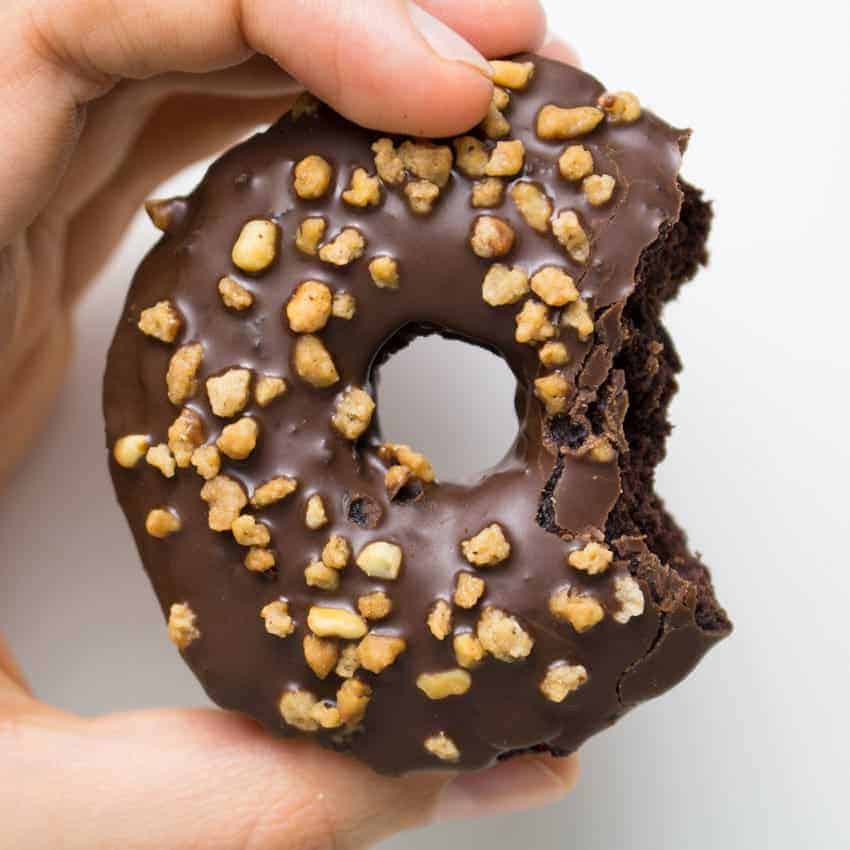 Check out the recipe here.
8) Baked Vegan Pumpkin Spice Doughnuts with Chocolate Cinnamon Icing
These tastes as good as they lo0kk. Easy to make and super delicious. Perfect for cold winter mornings or even as afternoon snack. Chocolate cinnamon frosting on the top makes it all the more mouth watering.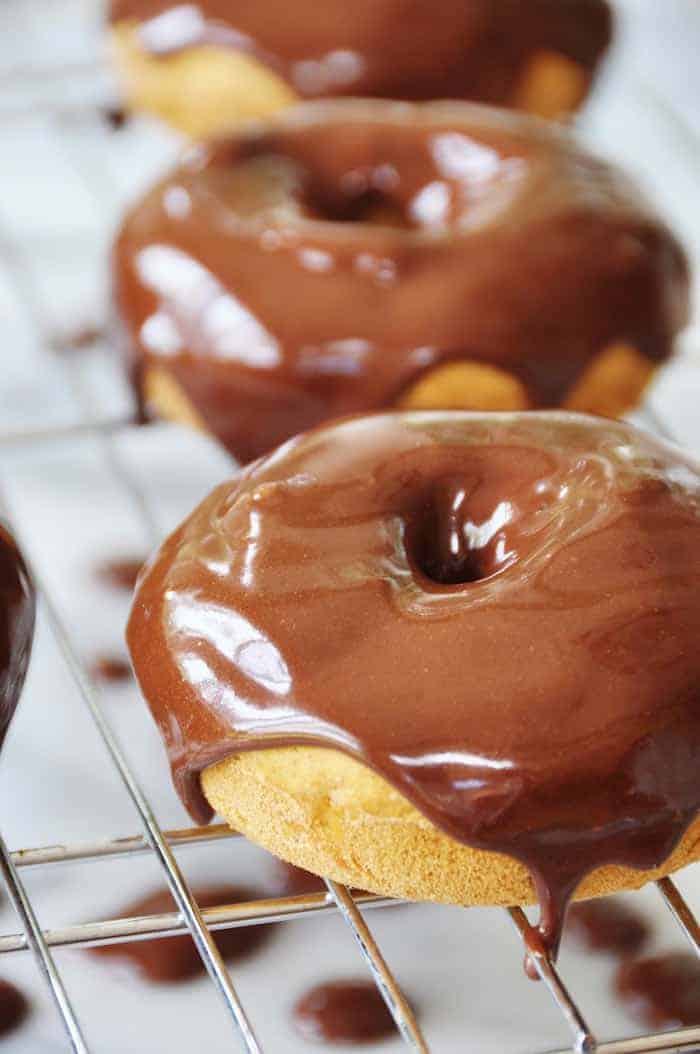 Check out the recipe here.
7) Lemon Poppy seed Donut with Vanilla Frosting
Perfect for hot summer days. A light lemon poopy seed donut, with the vanilla frosting on the top makes it all the m ore delicious. You could also garnish it with some blueberries.
Check out the recipe here.
6) Peanut Butter Cookies
Chocolate and peanut a perfect combination, which can go wrong. This vegan ultimate peanut butter cookies are basically perfect foe every event may it be Christmas, Easter or birthdays.
Check out the recipe here.
5) Vegan Cookie Dough Ice cream
This simple, easy to make cookie can be prepared in just 10 minutes. Cookie with the ice cream tastes incredibly delicious. So try out this vegan cookie dough ice cream.
Check out the recipe here.
4) Chestnut Cake With Chocolate Ganache
A perfect recipe when you have sweet tooth or are craving some sweet. This vegan chestnut cake with chocolate ganache is perfect to satisfy all your cravings or when you just want to take a little splurge.
Check out the recipe here.
3) Vegan Chocolate Donuts with Strawberry Frosting
Baked healthy donuts. Chocolate and strawberry perfect combination This is super chocolaty with the strawberry frosting that gives it a little creamy texture. It is great for hot summer days.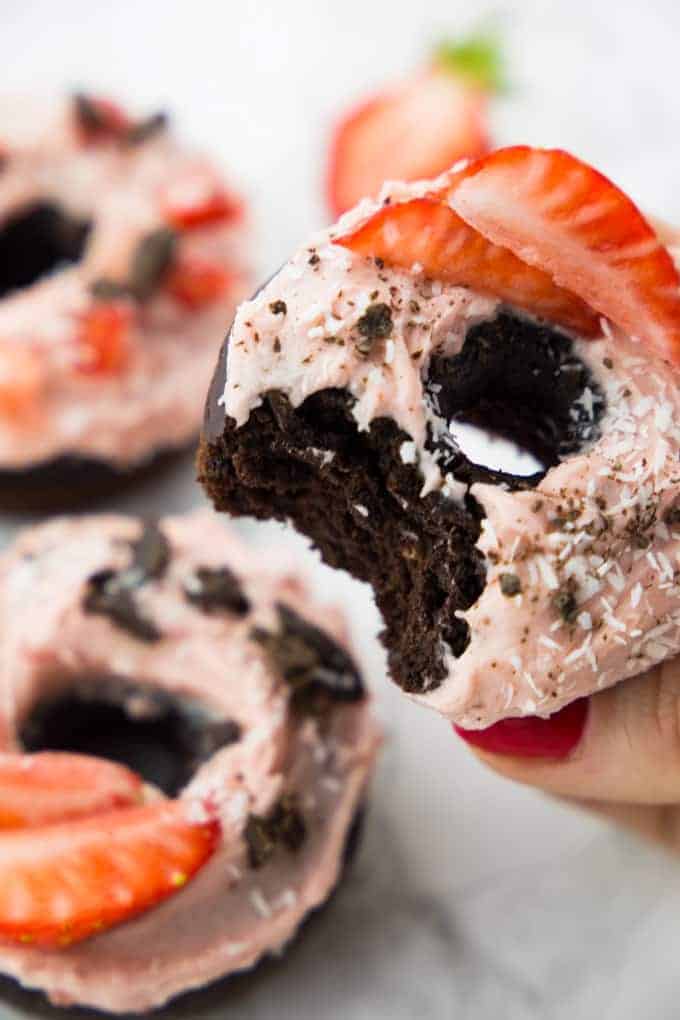 Check out the recipe here.
2) Baked Vegan Blueberry donut
This is the healthy version of blueberry donuts, which use all the wholesome ingredients such as almond nutter, blueberries and oats. These are super fluffy and sweet.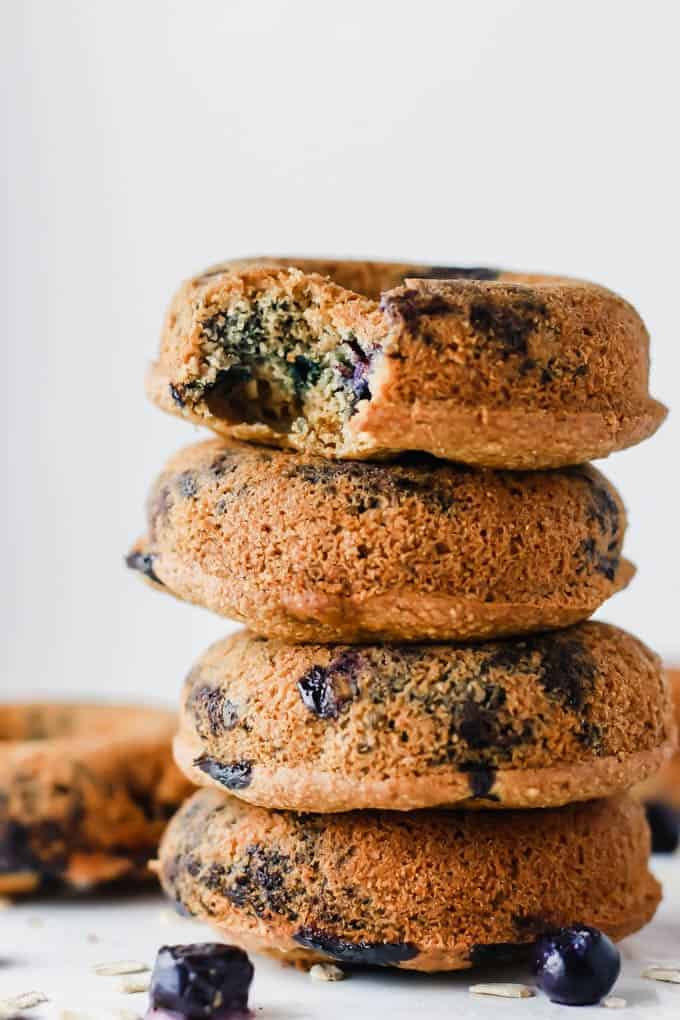 Check out the recipe here.
1) Vegan Pumpkin Donuts
These taste as good as they look. These are spiced perfectly and are super soft. Top is with some cinnamon sugar. A nut free and gluten free option is also available.